EIHMX
A diversified, credit-focused approach to municipal bond investing.
$9.39 $0.01
NAV as of Aug 10, 2022
EILDX
Diversified exposure to high-quality U.S. government securities—with limited interest-rate risk.
$7.81 $0.00
NAV as of Aug 10, 2022
CWVIX
The Fund seeks to provide a high total return consistent with reasonable risk by investing primarily in a diversified portfolio of stocks.
$22.09 $0.47
NAV as of Aug 10, 2022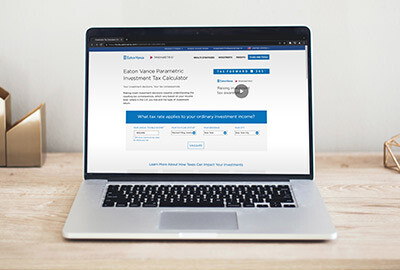 Interactive investment tax calculator
Determine your combined total tax rate, including federal, state and local taxes, for investment income and gains.
Investment Capabilities
We offer a broad range of strategies, deep experience in sustainable investing and industry-leading customization and tax management solutions.
Active Fixed Income
and Liquidity