Chasing Positivity®
The Charismatic Advisor® in Conversation
Learn to apply the 3 Dynamics to your conversations
Communicate empathically
Collaborate consciously
Inspire action
Featured Event
Nurturing Client Resilience
How do you nurture client resilience as COVID-19 continues to impact the economy and the markets? Listen now for new insights for your client conversations.
Insights to Support Practice Management
Coach's Corner Blog
Commentary to help you elevate the success of your practice
Latest Blog Posts
David Richman
National Director of Eaton Vance
Advisor Institute
"How are you viewed? We provide an
'outside-in' perspective."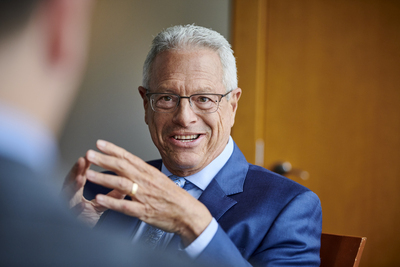 David M. Gordon, CFA, CPWA
Director of Eaton Vance Advisor Institute
"We work to sharpen advisors' edge by helping them refine their investment approaches."
Friends of the Institute
Financial advisors, subscribe to be a Friend of the Institute and receive monthly email insights from David Richman and Dave Gordon.
SUBSCRIBE